Twin Newborn Photographer – Boy + Girl Babies
My main goal as a Twin Newborn Photographer is to photograph each baby separately to that the parents can compare them side by side. It is also very important that I photograph them together too since that's how they've spent the last 10 months in the womb.  Its always amazes me when I look at twin babies because while they are different, they are so similar too! What an incredible thing a women's body can do!
This was actually my second time seeing this family and it was just as great as the first. I photographed their first newborn and he was still the sweetest kid at his brother and sister's photo shoot. Having clients come back to me over the years is one of the biggest compliments I could receive!
I tell you what – moms of multiples deserve all the praise in the world! I've only experienced one baby at a time and it amazes me how mothers do so well with two. But I have no doubt the rollercoaster is so fun and worth it! And these boy + girl twin babies couldn't have better parents to love them!
I used a few of my favorite newborn photography prop vendors in this session to create the simple, beautiful setups. Rozzi Rayne Studio Props is the creator of the distressed buckets and cream wooden bed.  The gorgeous pink and blue backdrops are from Manly and Pretty Little Things and I use her drops for every single newborn session I do.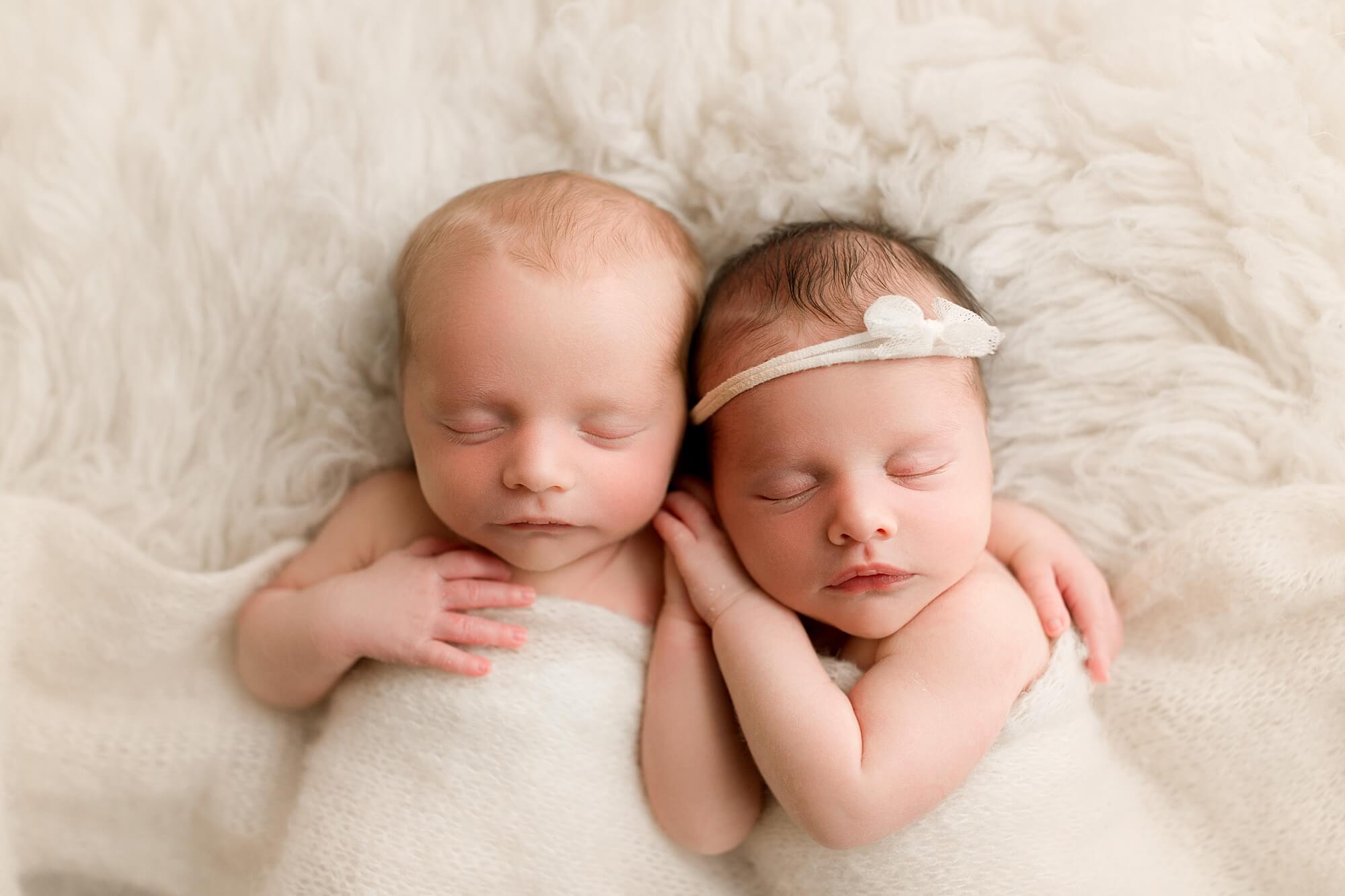 Christina Mae Photography is a Seattle twin newborn photographer located in Puyallup, Washington. Tina is a newborn, baby, maternity, family and child photographer serving Seattle, Tacoma, Bellevue, Auburn, Bellevue, Gig Harbor, Puyallup and close surrounding communities.
To book your own session with Christina Mae Photography please use the contact tab at the top of the page or contact me directly at christinamaephotography@yahoo.com.